My girlfriend and I were meeting for lunch and she suggested this place. She has great taste, I love the Fairmont Pacific Rim, as well as The Lobby Lounge and RawBar, so I knew I was in for a treat. It's contemporary cuisine, a Pacific Westcoast dining experience.
Botanist
You can enter Botanist through the hotel, at the Fairmont Pacific Rim. I came in from their street entrance, on Canada Place near Burrard. Up the stairs, you'll come up the doors and the entrance area is all lush and green with vegetation.
The area we sat in was this beautiful lush little sunroom. I loved the live ceiling, and the greenery spilling out everywhere. There was a lot of attention to detail. The chairs were upholstered with a cute floral brocade fabric. The side plates were made of stone with an etching that I can assume is their logo. The menu had this gorgeous rose gold clip.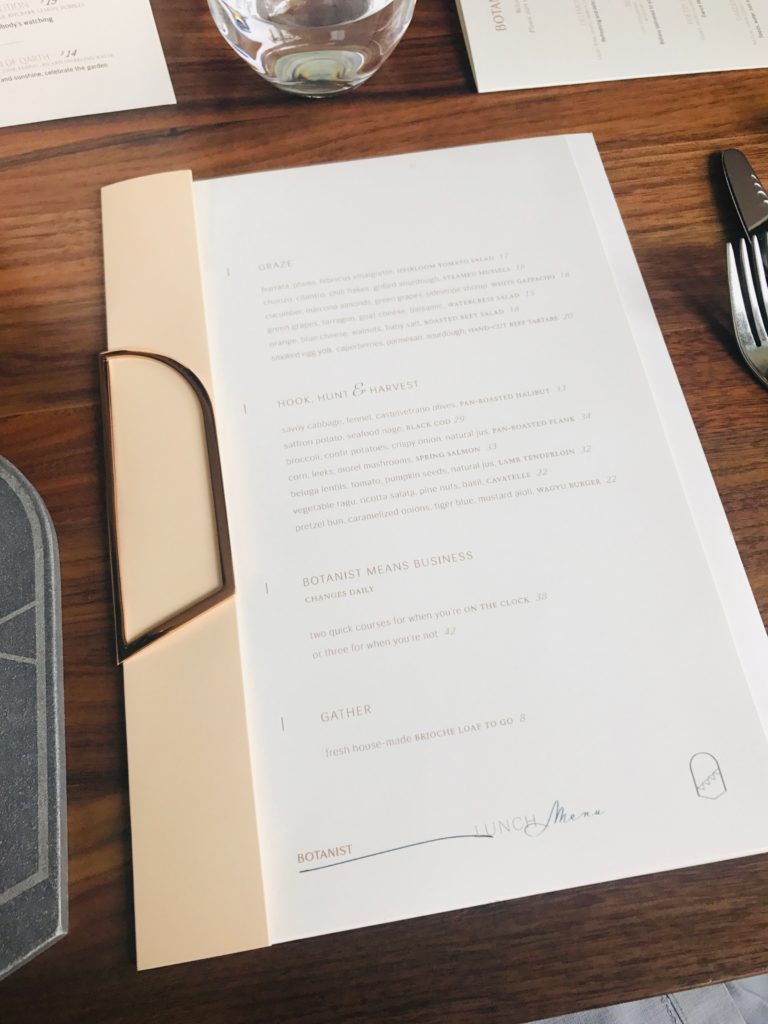 There was a set menu for lunch, which sounded phenomenal, but both of us ordered just a single entree. They brought us bread, which I assume is their house-made brioche. It was really nice. Though the bread would have been perfect if it was slightly warmed.
I could barely finish my entree, it was incredibly rich. I ordered the vegetable ragu, ricotta salata, pine nuts, basil, on house-made cavatelle. My lunch date ordered the pan roasted halibut, because it was served with the most insanely delicious mashed potatoes.
As we were wrapping up, our server let us know that they also have experiential drinks at the bar. I cut her off and asked if any of them had smoke in the glasses, and she said yes! Hubby and I love that kind of fun cocktail and tableside sort of thing, so now I'm definitely coming back for a dinner date. I know I won't have to twist his arm.
Overall, our experience for lunch was great. I loved the decor. The menu selection was diverse, and offered a lot of different options. I loved the plating. The flavours were great. I'm highly recommending the Botanist.
Food: Excellent
Service: Excellent
Value: Excellent
Ambiance: Excellent
OVERALL: Excellent