We love CinCin. It's an Italian restaurant, they make their pastas in-house, as they should, as well as have this big beautiful fire grill for items like their meat and whole branzino. CinCin is on Robson Street, and tucked away on an upper level above the street. They have a great indoor dining room, as well as a beautiful patio for when the weather is just right. It's a great place for a special occasion, or really any time.
We didn't feel like drinking much so opted to have a couple cocktails. They also always serve a selection of bread with an olive tapenade dish. It's divine. As per usual, for all the restaurant recaps, this will be mostly a photo post. The service is pretty consistent. The pasta is always on the menu. They have this gigantic wood fire grill that I love to watch in action, so we would definitely recommend ordering any of the proteins.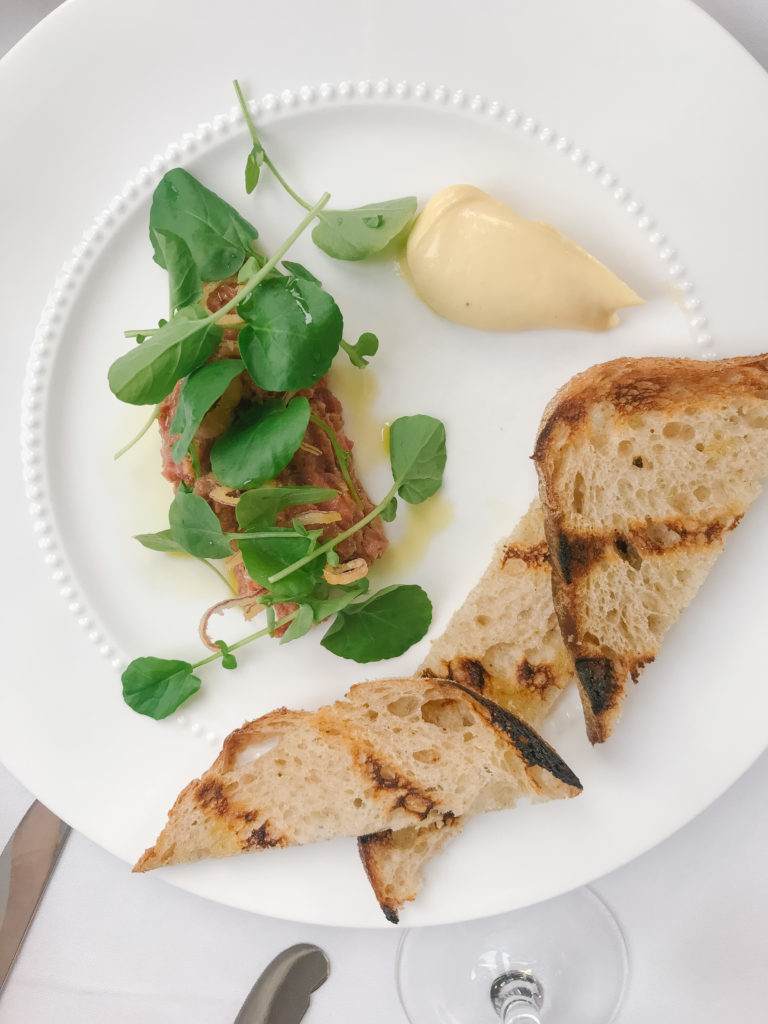 We love dressing up and going for date nights at CinCin. The ambience is really nice, and it's not too noisy for either the indoor or outdoor seating. The food is always really consistent and it's a lovely experience dining there. It's always a treat to go in the summers, because you can sit in the outdoor patio and enjoy dining al fresco.